Helping Silicon Valley Couples for Over a Decade

 
Chandrama Anderson
Author of Couple's Net Published by The Palo Alto Weekly, Menlo Park Almanac, Mountain View Voice, Pleasanton Weekly and San Ramon Weekly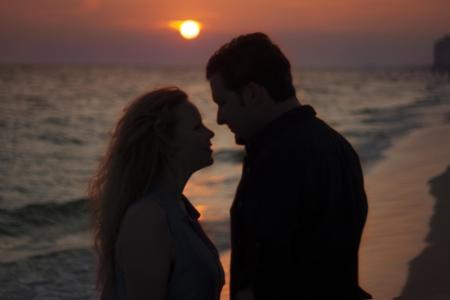 We Offer:
Marriage Counseling
Couples Counseling
Premarital Counseling
Argue? Don't Talk? Feel Unheard? Criticized? Misunderstood? Taken for Granted? Don't Have Sex or Not Intimate Anymore? An Affair?
Relationships should be the place we feel more secure.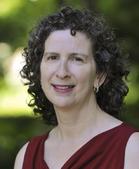 If we feel mistrusted, unheard, unseen or misunderstood, then we feel sad, hurt, and angry. Then couples argue, withdraw, and blame. If only my partner would change, then everything would be fine.
Many couples go through this. But it doesn't have to be like this. You just want to feel better and be happy.
Video: Why you want to work with us
Contact us for a free consultation at 650-847-0030 or 650-369-1478, or email canderson.connect2@gmail.com. Call us today. We return all phone calls and emails.
Querellez-vous?  Ne vous parlez plus? Sentez-vous comme si lui ou elle ne vous écoute? Sentez-vous critiqué? Mal compris? Pris pour accordé?N'avez-vous plus des relations sexuelles ou n'êtesvous plus intimes? A-t-il eu une affair?
En couple devrait-on se sentire plus en sécurité.
Quandon se sent méfié, inouï ou mal compris, alors on se sent triste, blessé, et en colère. Lorsqueça arrive, les partenaires querellent, se rétractent, et reprochent l'un a l'autre.  Si seulement mon partenaire changerait, alors tout serait beau.
Beaucoup de couples viventçela. Mais c'est ne pas inévitable. Vous vous voulez simplement sentire mieux, plus heureux.
Contactez-nous a 650-847-0030 or 650-369-1478 ouenvoyez-nous un courrier électronique a canderson.connect2@gmail.com. Appelez nous aujourd'hui. Nous renvoyons tous les appels téléphoniques e répondons au tous les courriers électroniques.
Litigate? Non viparlate? Vi sentiteinascoltati? Criticati? Fraintesi? Dati per scontati? Avetesmesso di fare sesso o non sietepiuintimi? C'e' infedelta'?
In coppiadovrebbe essere il luogo ci sentiamo più sicuri.
Se ci sentiamodiffidati, inascoltati, invisibili o fraintesi, allora ci sentiamotristi, feritiedarrabiati. Queste cose portano coppie a litigare, di ritirarsi, e di dare colpa. Se solo il mio compagno o la mio compagna cambierebbe, si risolverebbe tutto.
Questa e' la storia che vivano tante coppie. Pero' non dev'essere cosi'. Volete sentirvi meglio, piu' felici.
Contattaci a 650-847-0030 or 650-369-1478, o mandate un e-mail a canderson.connect2@gmail.com. Chiamatecioggi. Rispondiamo a tutte le telefonate e a tutte le e-mails chericeviam.
מתווכחים? כבר לא מדברים? מרגישים מבוקרים ולבד?
חשים לא מובנים? מובנים מאליהם? כבר אין אינטימיות וסקס?בגידה?
יחסים צריכים להיות המקום בו אנו חשים הכי בטוחים.
כאשר אנו מרגישים לא מובנים ולא ראויים אנו מרגישים פגועים וכועסים. מכאן הדרך קצרה לריבים, האשמות והתרחקות. אילו רק
בן זוגי היה משתנה, הכל היה אחרת…
זוגות רבים עוברים זאת. זה לא חייב להיות ככה. אתם רק רוצים להרגיש מאושרים יותר.
צור עימנו קשר ב 650-847-0030 or 650-369-1478  או שלח אימייל ל –
canderson.connect2@gmail.com
התקשר או שלח אימייל כבר היום ואנו נחזור אלייך.
Streit? Keine Kommunikation? Nicht mehr beachtet? Kritisiert? Missverstanden? Für selbstverständlich erachtet? Kein Sex oder nicht mehr intim? Eine Affäre?
In Beziehungen sollten wir uns geborgen fühlen.
Wenn wir uns unbeachtet, unsichtbar, misstraut oder missverstanden fühlen, dann sind wir traurig, verletzt und wütend. Daraus folgen Streit, Rückzug und gegenseitige Schuldzuweisungen in der Beziehung. Wenn sich mein Partner nur ändern würde, dann wäre alles in Ordnung.
Viele Paare haben diese Probleme, aber es muss nicht so sein. Sie wollen sich nur besser fühlen und glücklich sein.
Rufen sie uns unter 650-847-0030 or 650-369-1478 an or schicken Sie eine Email an canderson.connect2@gmail.com. Kontaktieren Sie uns noch heute, wir antworten auf alle Anrufe und Emails.
Contact us at 650-847-0030 or 650-369-1478 or canderson.connect2@gmail.com
You asked us for individual therapy, family therapy, and teen therapy. So we now have specialists in those areas.
You asked for therapists who speak different languages and come from a variety of cultures. So we now have therapists who speak Mandarin, Cantonese, Hindi, Bengali, Hebrew, French, Italian, and conversant German.
Give us a call to make an appointment with one of our multi-lingual therapists.
Chandrama has been quoted in:
Counseling,  Couples Therapy, Wrap-Around Couples Therapy, Individual Therapy for Couples work, Individual Relationship Therapy, Pre-Marital Therapy, and Co-Founder Therapy.
  Palo Alto, Menlo Park, Woodside, Portola Valley, Los Altos, Sunnyvale, Mountain View, Belmont, San Mateo, San Carlos, San Jose, Santa Clara, Campbell, San Ramon, Danville, Pleasanton, Alamo, Livermore, Castro Valley, Sunol, Dublin , Walnut Creek, Pleasant Hill, Orinda, Hayward, Oakland, San Leandro, Milpitas, Alameda, Newark, Berkeley, Los Gatos, Cupertino, Milpitas
 Marriage Counseling Couples Counseling Premarital Counseling Individual Therapy Relationship Therapy Family Counseling Teen Counseling Individual Counseling for Couples: When Your Mate Doesn't Want Therapy Wrap-Around Couples Counseling Co-Founder Counseling

Photo from MorgueFile