Connect2 Therapists
Call for a Free Phone Consultation: 650-847-0030 or 650-369-1478
Each therapist is well-trained, experienced, compassionate and at least 50% of their practice is couples. We're here to help you both in an unbiased way.
Saturday and evening appointments are now available.
Therapists
Video (click photo)
Chandrama talks about the background of Connect2's therapists
Howard Scott Warshaw, MFT is a lifelong student who believes the value of knowledge is in its application.
See Howard's VIDEO in which he talks about his work as The Silicon Valley Therapist.
Howard loves practicing psychotherapy because it employs every aspect of his eclectic skill set in the service of others. He specializes in helping hi-tech professionals and couples deal with the unique stresses and challenges of life in Silicon Valley, and with cancer patients and their care-givers. He also works with clients on sexuality issues.
He holds degrees in Counseling Psychology, Computer Engineering, Economics, Video Production, and Mathematics. Howard's work has been inducted to The Museum of Modern Art (MOMA). A documentary on Netflix called, Atari: Game Over #1 and #2 recently came out and covers Howard's work as a game designer, and he is the "Urban Legend" of the game ET. He has published books, articles and documentary films, and has been interviewed recently by publications such as The New York Times, BBC World, and others. He has developed all manner of technology, from video games to industrial robots. Howard enjoys teaching as well, which is his way of paying forward the gifts of growth and learning he has so richly enjoyed. (Offices in Los Altos and Dublin.)
 Mabel Yiu, MFT
See Mabel's English and Cantonese VIDEOS. As a therapist for nearly a decade, Mabel devotes her life to helping women, men, and teens who suffer from depression, anxiety, grief and loss, experience major life changes, have career and school issues, and struggle with relationship problems. She helps you make the positive changes and create the lower-stress life you want.
In addition to her work as a therapist, she is also adjunct faculty at the University of San Francisco and a clinical supervisor at a community mental health clinic in San Jose, so she has a breadth of experience working and solving different problems with different people.
 While life is never "perfect," Mabel believes with all her heart and soul that it can always be better. To her, being a psychotherapist is not just a job, but a calling. There is nothing better than seeing someone who has so much potential, yet so much suffering, regain control and happiness in your lives and experience joy. Mabel is from Hong Kong and speaks English and fluent Cantonese. (Office in Palo Alto.)
Wendy Yeh, MFT
See Wendy's English and Mandarin VIDEOS. Wendy uses her 15-year experience in a high tech career, raising children, and establishing a career in psychotherapy to help you find your way with compassion and understanding with the reality of living and working in Silicon Valley. She works with clients to find solutions while honoring their own cultural values. In addition to English, she also speaks fluent Mandarin Chinese and some Cantonese.
Wendy specializes in working with adults experiencing depression and anxiety due to past trauma, challenging relationships, and a history of a difficult childhood.  One of Wendy's specializations is working with parents to create warmer and easier relationships with their adolescents. She also provides career counseling to help you achieve peak performance and maintain work-life balance. (Office in Palo Alto.)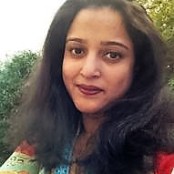 Sangita Biswas, MFT
Sangita counsels and supports families from diverse cultural backgrounds and communities; including those from South Asia. She helps you navigate through the dynamic challenges of acculturation in a new country, and specializes in resolving conflicting cultural influences on parenting approaches.
Sangita works with families and individuals, supporting you as you process and overcome challenges like depression, anxiety, grief and trauma. She has worked extensively with teens, helping them, and their parents, understand and improve their relationships based on effective communication.
Sangita speaks English, Hindi and Bengali. (Offices in Fremont and Pleasanton.)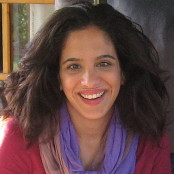 Hila Maoz-Mezer, MFT
Hila has more than 15 years of experience as a licensed psychologist in Israel. Hila is highly trained in helping couples, adults, children, and families to successfully navigate a wide range of issues. She does so by attending closely to each person's needs and by creating a safe and collaborative environment. Hila deeply respects the unique qualities of each individual.
Hila's areas of expertise include long and short term therapy, psycho-diagnostic testing, counseling for parents and families, as well as leading workshops on psychological and developmental topics. Hila has a certification in family therapy and is currently attending the Psychoanalytic Psychotherapy Training Program at the San Francisco Center for Psychoanalysis.
Hila speaks English and Hebrew. (Offices in Palo Alto and Campbell.)
Dr. Cristina Sorrentino Smalisch, Ph.D., LCSW
Cristina seeks to meet each couple, individual, and adolescent where you are—mentally, emotionally, physically, and spiritually. Cristina focuses on your strengths to help
you get where you want to be. Non-judgment and acceptance are the cornerstones of her work. Cristina brings compassion to her work with couples who want to achieve work-life balance, to experience more closeness and intimacy, manage the demands of raising children, plus relationships with your family of origin and in-laws.
Cristina specializes in treating anxiety, depression, trauma, and ADHD. She also has experience treating addictions.
Prior to becoming a psychotherapist, Cristina was a researcher in cognitive science. Her experiences as a graduate student at MIT and her roles as a post-doc at New York University and a research associate at Stanford give her an up-close, intimate look at demanding, high-achievement environments.
Cristina has extensive training in cognitive behavioral therapy (CBT) and mindfulness practice. Her work is also grounded in psychodynamic approaches, particularly attachment theory. She is the co-author of three clinical research articles on hoarding disorder and also co-author of The Hoarding Handbook: A Guide for Human Service Professionals, published by Oxford University Press.
Cristina speaks English, Italian, and French fluently, and she is conversant in German. (Office in San Mateo.)
Dr. Valerie Sher, Ph.D.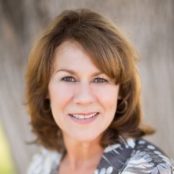 Valerie's training in clinical psychology, business, education, and coaching come together to help people move toward their dreams and goals, allow for greater self expression, find balance, and great health and well-being. Difficult life experiences are used as an opportunity for learning and growth. Valerie builds on personal strengths and helps to develop or improve skills for communication, assertiveness, and problem solving.
Her philosophy is based on the idea that fulfillment comes from engagement in intellectual, emotional, creative, emotional, physical, and spiritual realms while being in healthy relationship with self, others, and community.
Valerie specializes in relationships, sexual issues, trauma, attachment, eating and body Image, grief, chronic pain, and somatic complaints (headaches, gastrointestinal issues), stress, and Asperger's. (Office in Redwood City.)
Chandrama Anderson, MA, MFT, President of Connect2 Marriage Counseling
Do you want more intimacy in your life? Do you want to further develop a sense of wonder at this journey of life? Do you want to connect more deeply with meaning and purpose? Are you called to a spiritual path to which you want to listen? Are you interested in premarital counseling to set your selves up for a loving, secure marriage? If you would like to enrich yourself and your relationships, have more beauty, be of service, listen to your soul, overcome obstacles, and soak in the love available around you, please seek me out for counseling.
Chandrama's experience of having eight family members die in five years led her to become a therapist specializing in couples and grief counseling. In addition to maintaining an active practice, she speaks at conferences throughout the country. She also maintains a blog, Couple's Net, for The Palo Alto Weekly, Menlo Park Almanac, and Mountain View Voice. Prior to becoming a therapist, Chandrama worked in high tech at Apple, Stanford University and in Silicon Valley. Chandrama is the author of Building an eCommerce Website (1998), No U-Turn at Mercy Street: A Memoir and Resource Guide for Grieving Parents (2010) and Personality Mapping (2012).
Read further about Chandrama. (Office in Menlo Park.)
Contact us now for a free phone consultation at 650-847-0030 or 650-369-1478 or canderson.connect2@gmail.com